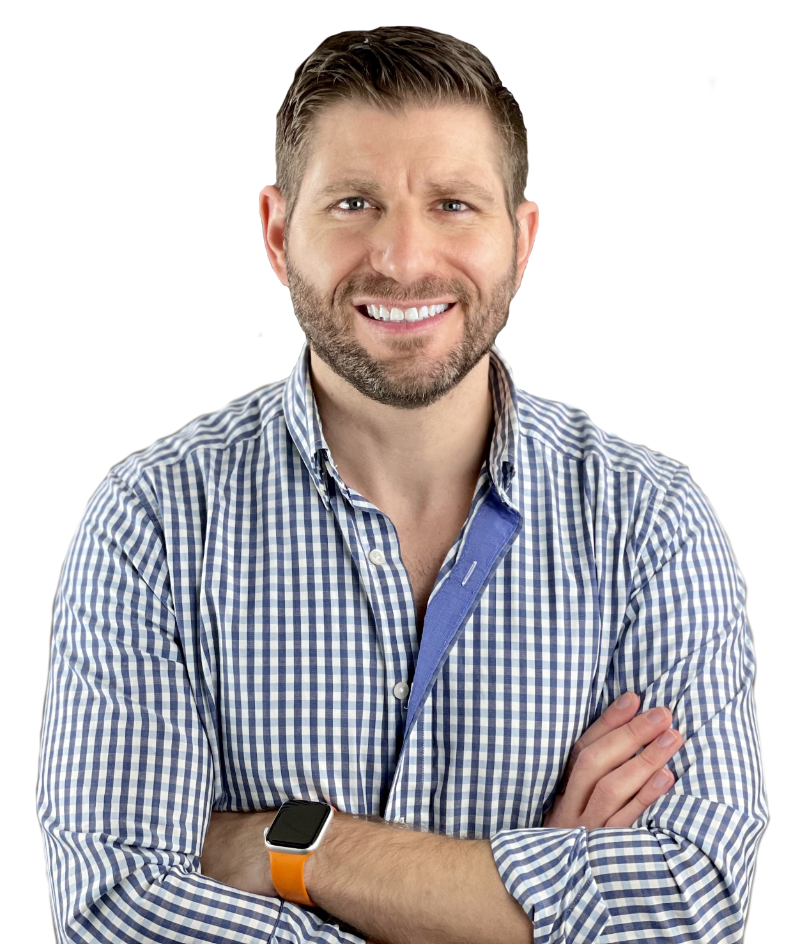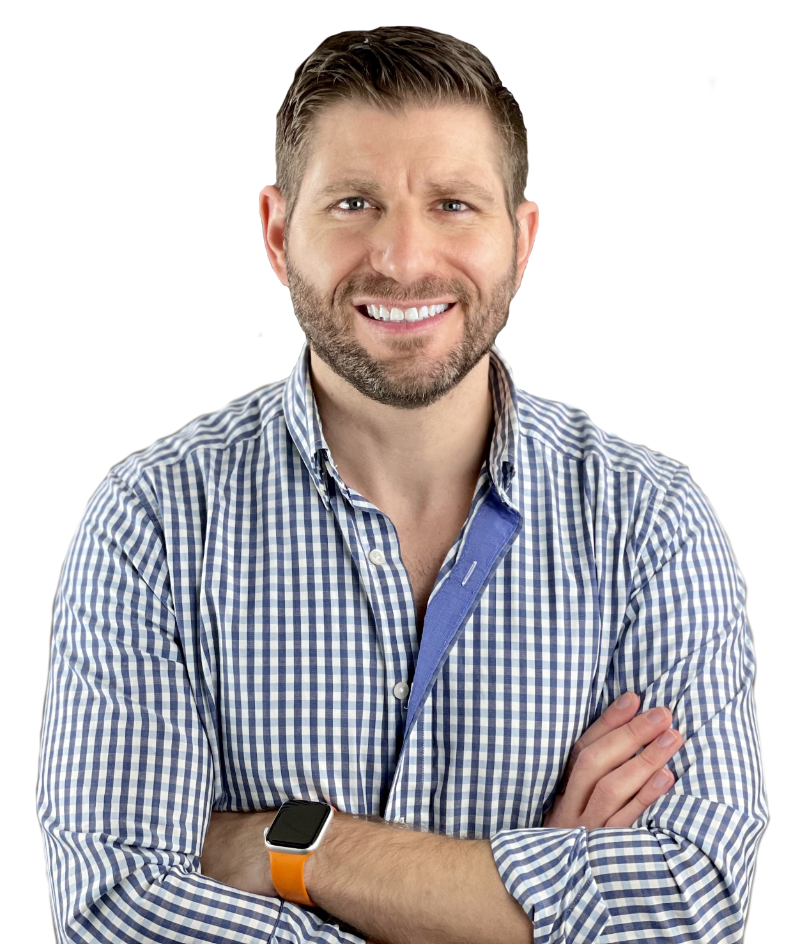 I'm an entrepreneur, life coach, and unshakable optimist, dedicated to helping you bring your dreams to life.
Through our acclaimed life-by-design courses, I get to help entrepreneurs and creatives like you:
1) Get clear on your next bold move, aligning your future with your greatest gifts, passions, and purpose.
2) Get focused and stop procrastinating, building the systems of habit that make daily progress easy.  Then…
3) Get going with a proven map that builds confidence, empowers you to break through barriers, and guides you joyfully to your destination.
At the end of the day, what really inspires me is knowing that

your success

has an immeasurable impact on others.
By learning how to overcome fear, I've seen a talented designer drained by a dead-end job, start a new business based on her values and gifts, and now her smile brightens every room she walks into.
As a result of being fueled by passion and purpose, I've seen a loving father whose stories he only shared with his kids, turn those ideas into books that will now inspire them for years to come.
So to me, the real gift of pursuing your dreams is the person you get to become in the process, and the way it inspires others to do the same.
Never underestimate the positive impact you can have on the world, with the one life that you live.
My sincere hope for you,

my friend, is that this year is THE GREATEST year of your life!

That you look back on the decisions you make today, and say, "That was the day that turned my life around."

That you decide to stop living a life by default, and begin pursuing a life by design.

That you feel it's time for you to get clear on your future, find the motivation you need to move mountains, and get on the path to the happiest and most successful year of your life.
Your story is still being written.
Make it complete. Make it count.
-Patrick
▼ Psst. Speaking of stories. Click to hear mine.
I'll start with this proclamation:
I believe we are who we are, and we must live in alignment with the gifts, passion, and purpose that continues to calls us. 
As a kid, I was the one sitting in the front row of the class with his hand up, constantly doodling in notebooks, creating video game characters with his friends, and writing stories in journals (100% nerd, I know).
I had plenty of interests as I grew older, but no ONE idea of what to pursue as a career path (maybe you can relate).
During that process of "figuring myself out" I did everything from janitorial work to stocking shelves and serving food.
But eventually, we all have to choose some sort of career path, so I began where a lot of people do when they don't know what else to do, I studied psychology. 😊
I must have liked it, because I followed that path for years, eventually earning my Master's in clinical psych.
Without a doubt, this was a time of incredible personal growth for me. I was writing a ton (mostly for a thesis I needed to complete), and through this inquiry had developed quite an obsession with the science of happiness and the emerging field of positive psychology.
As a licensed counselor, I had the sacred privilege of helping people work through their history, heal the broken parts of their story, and bring them closer to joy. Something I still love to this day.
This focus on the science of happiness and well-being led me to the importance of achieving goals, and deep into the world of life coaching.
I started a private coaching business on the side and really fell in love with this idea of "living your best life" (or at least exploring what that meant for each person).
Like a person obsessed, I studied the greats like Zig Ziglar, Jim Rohn, Napoleon Hill, Bob Proctor, and more. (okay, so it's mostly old white dudes from the 1950s. Eventually, my tastes expanded). 😏
I also took to studying existential philosophers, stoics, zen meditation, psalms of the Bible, and the wisdom of Sufi poets. Anything that would help me explore the realm of human potential.
Man, was I hustling at this chapter of my life. I coached and counseled people by day, and taught at the local college at night. I was so busy, but it was so much fun.
So at this point, I've got three major life skills: bringing people together, coaching people to their potential, and teaching.
But as in most cases, doing so many things at once began to wear on me.
Seeing this happen, a good friend sent me an email that said "hey, saw this job posting for a leadership coach. Sounds like it's made for you. I know you're busy, but you should apply."
I took his advice, and long story short, I spent the next 6+ years helping bring the team together, coaching c-suite leaders, and teaching people how to build dynamic, thriving cultures.
Turns out, no matter what industry I worked in, I have an inescapable love affair with helping people reach their potential and be happy. A major piece of the life puzzle.
Side note: What's some undeniable part of you that you can't shake? 🤔
But soon things would change, dramatically…
The business began to shift, departments closed, and when a new opportunity arose to lead my own team, I took it.
But not just any team, a team of passionate, wildly talented, status-quo challenging, creatives.
There I was, right back in the hustle working 10-14 hour days, stretching myself big time, but loving it.
In case you didn't know, when you lead a team of 15 graphic designers, writers, editors, and videographers, every day is an adventure.
My "new normal" was a slew of pitch meetings, taking hard feedback, and handling the tender hearts of creative minds.
This chapter in my life was essential, not just because of what I was able to give to others, but because of what I learned about myself in the process.
Immersed in the world of creativity and imagination reminded me of something I had long forgotten about myself: that in my core, I am, and have always been a creative. 🎨
Sure I saw myself as a coach, a teacher, a counselor, and now a leader – because those were the jobs that I did.
But a creative? I don't have a certificate for that. Do you need one?
I decided that by definition, a creative, due to an unstoppable force of ideas and imagination, is simply one who must create.
Just as a bird must fly, a fish must swim, a creative must make things, or something just feels terribly out of balance.
After a 25 year journey, traveling many roads, and working shoulder to shoulder with people in all walks of life, I've come to an unshakable truth about human beings:
To live our happiest life, we must live in alignment with the gifts, passions, and purpose that continues to calls to us.
After a long conversation with my amazing and wonderful wife, we decided it was time for me to follow what I felt I was here to do.
I left my cushy corporate job, and all familiar roads to set off on a new path.
I've now dedicated my life to pursuing my own potential, and helping others do the same.
That passion, the one that never left me, has led me here to the creation of Patrick Kerwin (dot com), the YouTube channel The Pursuit, and our Illuminate and Elevate course.
I'm that little boy again, with my hand eagerly up in the air, creating and writing stories, and constantly doodling in notebooks.
Being who I always was from the start, and inspiring others to do the same.